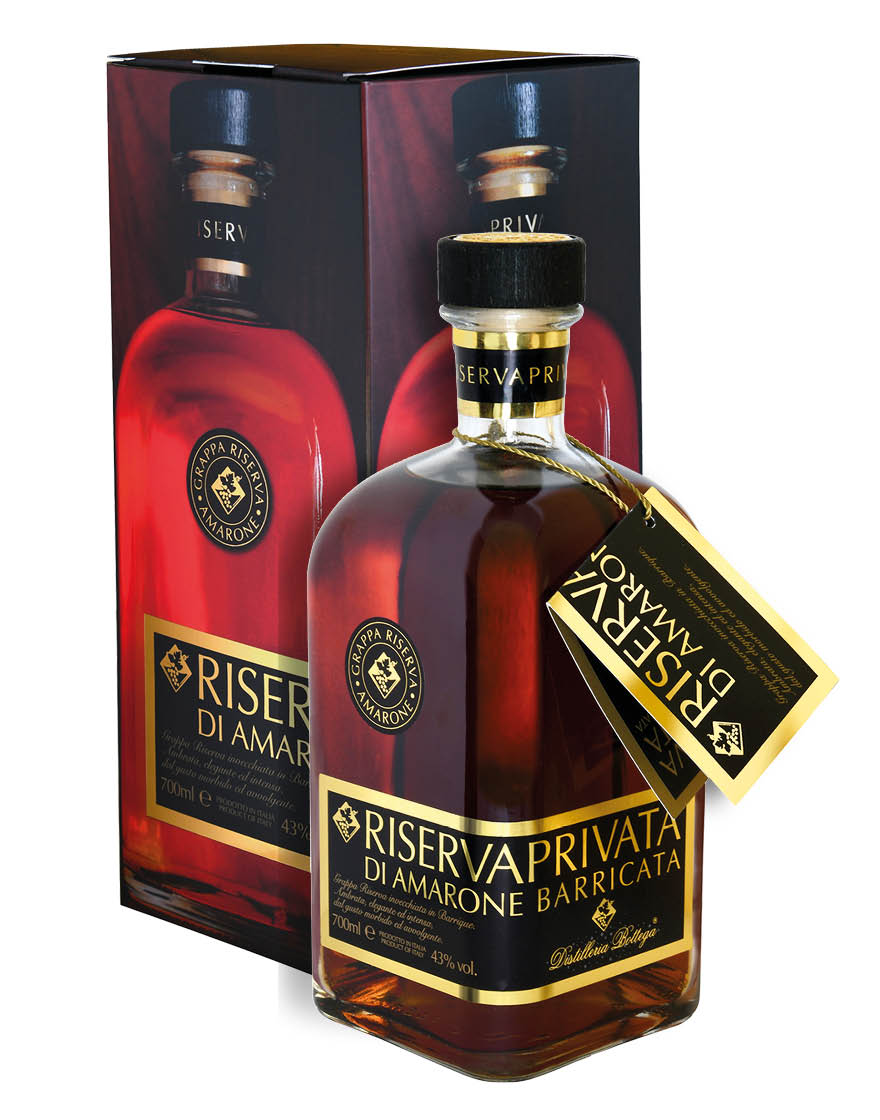 (*) Images are for representation purposes only. Product packaging may be subject to change.
(*) This product is not available for shipping to Germany, Spain
full name
Grappa di Amarone Barricata Riserva Privata Bottega
taste
Intense, Round, Hints of noble woods
Grappa di Amarone Barricata Riserva Privata Bottega
per bottle (0,7 ℓ)
38.43
€/ℓ
incl. VAT and taxes
Tasting moment
Cocktail, for meditation
Availability
In stock
Order within 1 hour and 9 minutes for delivery by Monday, September 25th.
Description
The Grappa di Amarone Riserva Privata Barricata della Bottega Spa comes from the pomace obtained by pressing the dried grapes used to produce Amarone and ages for at least 18 months in oak barrels.
Awarded with the five Bibenda bunches assigned to the best grappas in Italy, it amazes with its intense amber colour. The nose is characterized by an intense bouquet of honey, accompanied by pleasant notes of vanilla, toasted cocoa and spices. In the mouth it is round and persistent, with hints of noble wood.
Perfect to serve after meals, it is ideal as a meditation distillate or for the preparation of cocktails and long drinks. Try it in combination with dark chocolate.
other recommendations
You may also be interested in