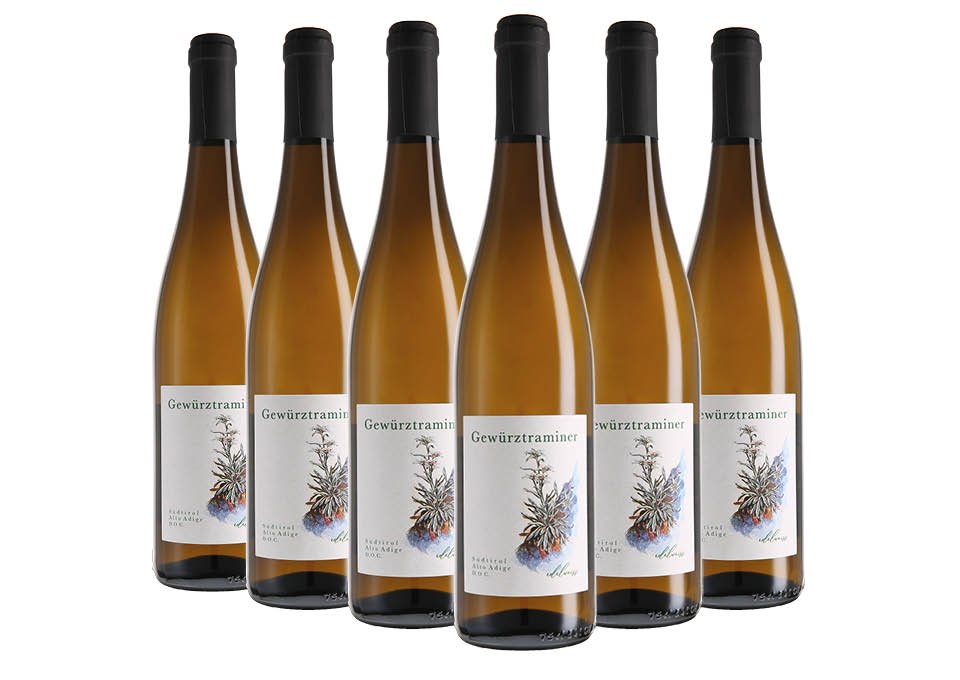 awards
other vintages awards
full name
Südtirol - Alto Adige DOC Gewürztraminer 2021 Blumenfeld
grape
Gewürztraminer 100%
aromas
Cinnamon, Cloves, Lychee, Grapefruit, Rose
Sulfites
Contains sulfites
Südtirol - Alto Adige DOC Gewürztraminer 2021 Blumenfeld
per box (6x0,75 ℓ)
19,87
€/ℓ
Incl. VAT and taxes
Free shipping
This product gives you free shipping.
Origin
Italy, South Tyrol
Ideal with
Spicy dishes, Fresh cheeses, Asian dishes, Shellfish
Availability
This product is not available

Description
Gewürztraminer is one of the most famous South Tyrolean white wines in the world which probably derives its origin from Termeno, or Tramin, from which it takes its name. Blumenfeld proposes a version that is typical in essence but also of great volume and complexity.
It is produced with grapes harvested from the steep and highly suited slopes found in the municipality of Bolzano and its immediate surroundings between the end of September and the beginning of October. After a short maceration and soft pressing of the bunches, the must ferments in steel at a controlled temperature.
The color is straw yellow on a golden dress. Obvious varietal hints of rose, grapefruit and lychee emerge on the nose, which are combined with precious sensations of lime, cinnamon and cloves. It has a soft and fresh flavor, with great consistency and amplitude of taste.
He prefers shellfish and spicy dishes of Asian cuisine. It also does not disdain fresh or medium-aged cheeses.
other recommendations
You may also be interested in