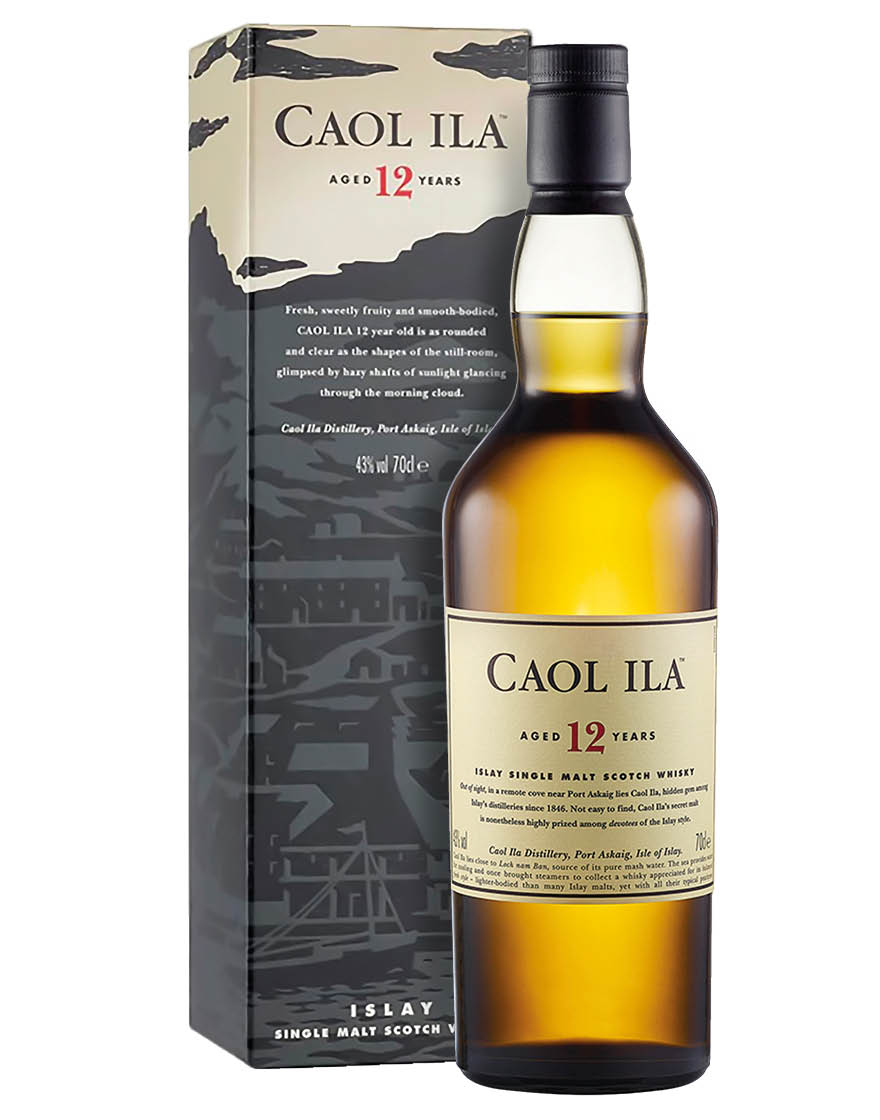 (*) This product is not available for shipping to Germany, Netherlands, Sweden, Finland, United Kingdom, Spain
full name
Islay Single Malt Scotch Whisky Aged 12 Years Caol Ila
appellation
Scotch Whisky
taste
Citrus, Almond oil, Smoked
Islay Single Malt Scotch Whisky Aged 12 Years Caol Ila
per bottle (0,7 ℓ)
62.86
€/ℓ
Incl. VAT and taxes
Tasting moment
For meditation
Availability
In stock
Order within 17 hours and 12 minutes for delivery by Thursday, June 1st.
Description
Caol Ila 12 Years Old is a single malt whiskey that represents the purest expression of the best ingredients from the Isle of Islay, Scotland. Aged 12 years, it is one of the lightest of the Islay Whiskies.
It is characterized by a pale straw yellow colour and releases fresh citrus aromas and intense traces of smoke on the nose. On the palate it is soft with sweet notes of almond oil, light hints of smoked and a slight flavour conferred by the use of peat and iodine during the production process.
An excellent meditation whiskey, Caol Ila 12 YO is also suitable for accompanying refined seafood dishes.
other recommendations
You may also be interested in