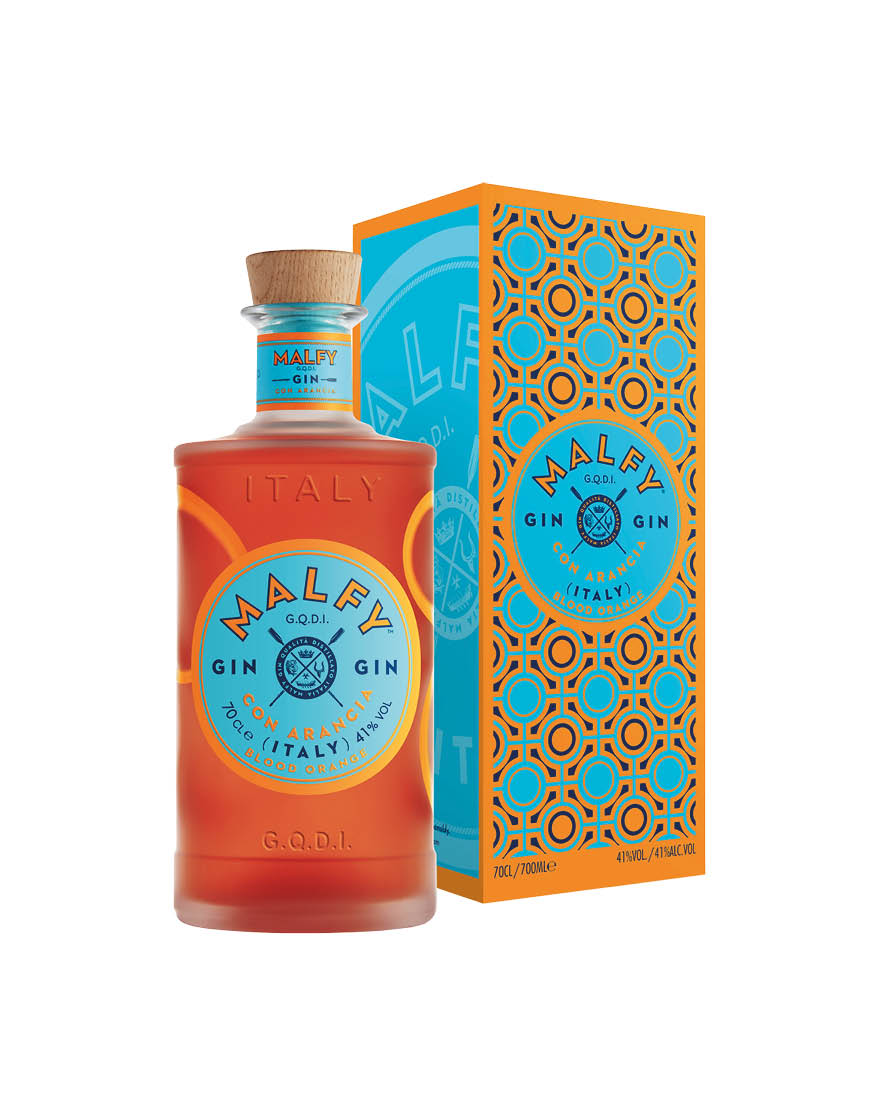 (*) This product is not available for shipping to Germany, Netherlands, Belgium, France, Denmark, Sweden, Monaco, Austria, Finland, United Kingdom, Switzerland, Spain
full name
Gin con Arancia Malfy
taste
Citrus, Juniper, Vanilla
Gin con Arancia Malfy
Availability
This product is not available

Description
Malfy Gin con Arancia is made from high-quality Sicilian blood oranges harvested in November, the skins of which are infused with alcohol, pressed and then mixed with juniper and six other botanicals before being distilled under vacuum.
The colour is a lively, bright and vibrant orange. The citrus notes are predominant on the nose in a balance between sweet and bitter, revealing a complex and delicate character at the same time. The taste is sweet, juicy and refreshing, with timely citrus flavours accompanied by vanilla hints and with a delicate note of juniper in the finish.
ideal to be tasted in a Gin & Tonic, with fresh fruit to garnish the glass.
other recommendations
You may also be interested in