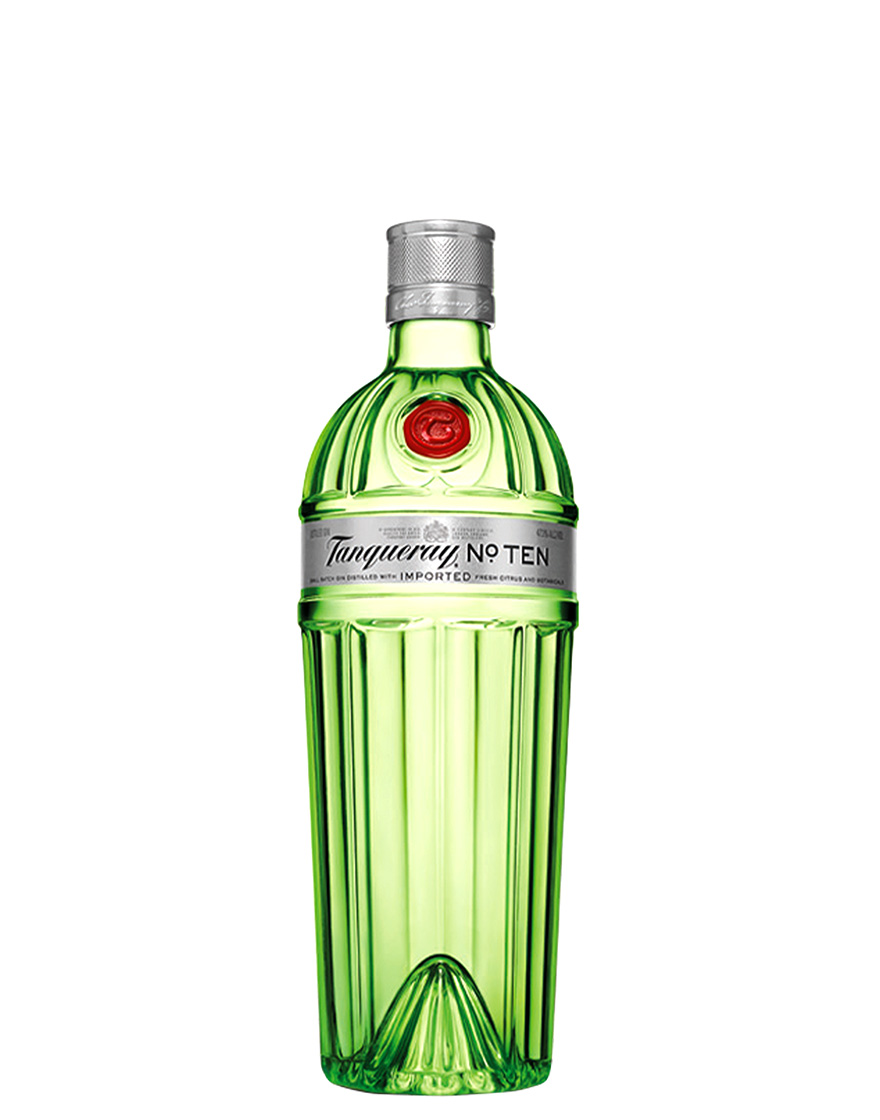 (*) This product is not available for shipping to Germany, Netherlands, Sweden, United Kingdom, Switzerland, Spain
full name
N° Ten Gin Tanqueray
ingredients
Angelica, Fresh orange, Juniper berries, Coriander, Chamomile flowers, Fresh lime, Liquorice, Fresh white grapefruit
taste
Juniper, Lime, Angelica, Chamomile, Citrus
N° Ten Gin Tanqueray
per bottle (0,7 ℓ)
44.14
€/ℓ
incl. VAT and taxes
Tasting moment
Neat, on the rocks, cocktail
Availability
In stock
Order now to receive it by Wednesday, September 27th.
Description
Gin N ° Ten of Tanqueray is made by quadruple distillation, in small batches, with maceration of fresh citrus fruits such as lemon, lime and grapefruit, among its botanicals, which enrich this gin with personality and fragrances. The name is due to the small copper alembic, the 10 in fact, used for its production.

It appears crystalline and transparent. The nose captures the abundant notes of fresh citrus, well balanced by an omnipresent hint of juniper. On the palate lime, angelica and juniper make way for other hints of chamomile and spices which leave room for a pleasantly long and sweet finish.

To be enjoyed straight or on ice cubes, it can form the basis of refined cocktails such as Tom Collins and Cosmopolitan.
other recommendations
You may also be interested in