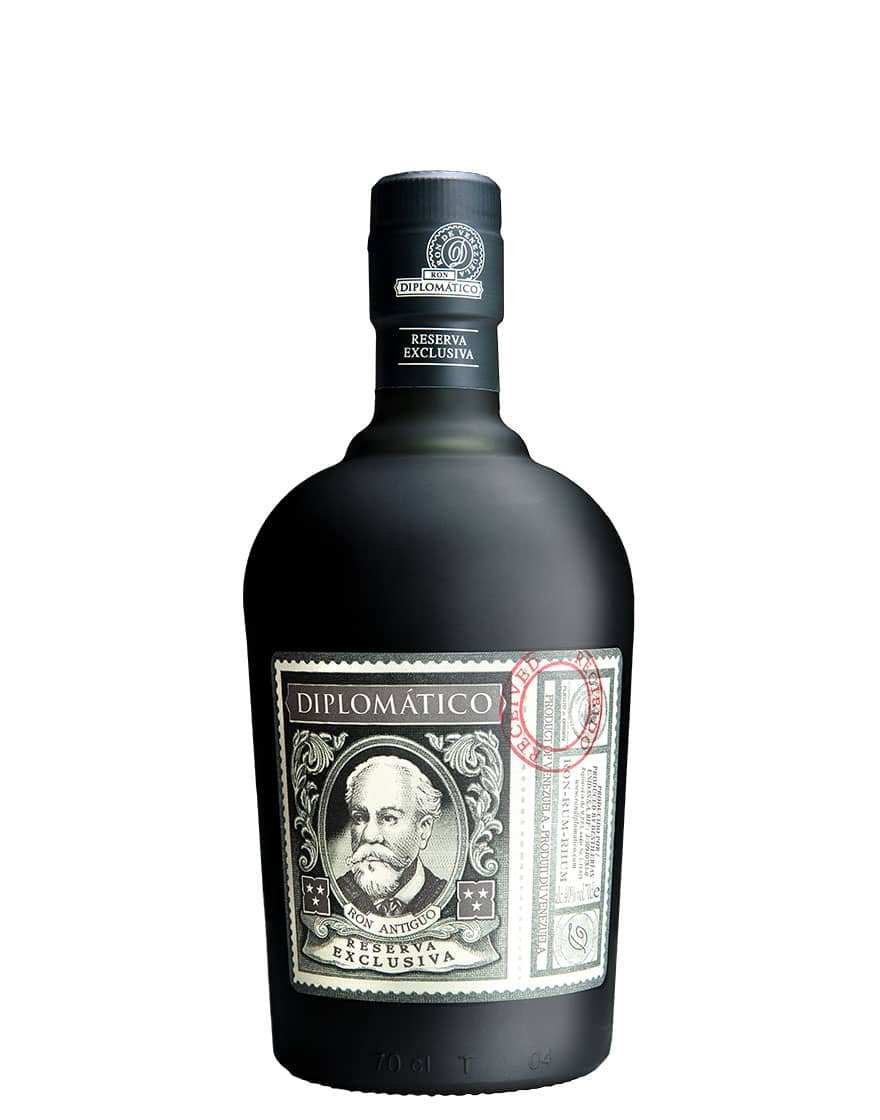 (*) This product is not available for shipping to Germany, Netherlands, Belgium, France, Denmark, Sweden, Monaco, Austria, Finland, United Kingdom, Switzerland, Spain
full name
Ron de Venezuela DOC Reserva Exclusiva Diplomatico
appellation
Ron de Venezuela
taste
Vanilla, Cocoa, Dried tobacco leaves, Orange peel, Cane sugar, Cloves
Ron de Venezuela DOC Reserva Exclusiva Diplomatico
per bottle (0,7 ℓ)
48.43
€/ℓ
Incl. VAT and taxes
Free shipping
This product gives you free shipping.
Tasting moment
Neat, with cigar
Availability
In stock
Order now to receive it by Wednesday, June 14th.
Description
Rum Diplomático Reserva Exclusiva is a blended rum made on the slopes of the Andes, in Venezuela, which combines rum distilled mainly in pot still stills and the remaining part in column stills. Once assembled, the final rum ages for 12 years before being bottled and marketed.

Dark amber in color with golden highlights, Diplomático's Rum Reserva Exclusiva opens with delicate aromas of vanilla, cocoa and dried tobacco leaves, enriched with aromas of orange zest, brown sugar and cloves. On the palate it is sweet and ethereal, with hints of oak, tree resin and a pleasant finish on notes of maple and dried fruit.

Ideal to serve straight or with a cigar, this rum is perfect in combination with dark chocolate.
other recommendations
You may also be interested in