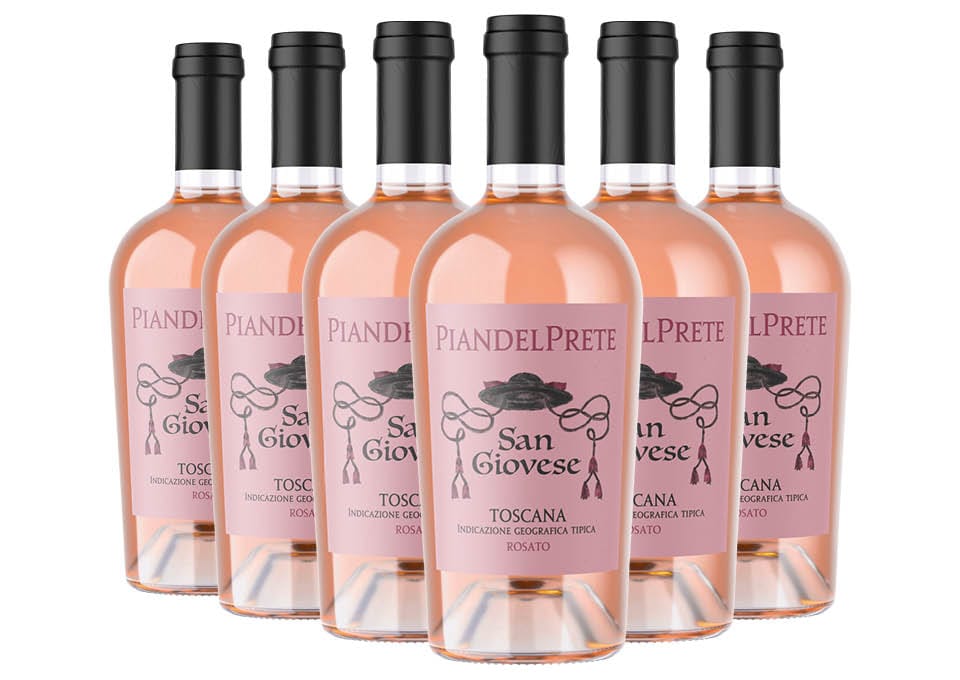 full name
Toscana IGT Rosato Sangiovese Pian del Prete
aromas
Citrus, Cherry, Aromatic herbs, Strawberry
Sulfites
Contains sulfites
Toscana IGT Rosato Sangiovese Pian del Prete
per box (6x0,75 ℓ)
8,80
€/ℓ
Incl. VAT and taxes
Ideal with
Cold cuts and Cured meats, Grilled white meat, Fresh cheeses, Risotto
Availability
Immediate availability
Order in
14 hours and 12 minutes
to receive it by:
Wednesday, September 28th with priority shipping.
Thursday, September 29th with standard shipping.
Description
BWW 2022 - Best Italy Wine Critic of the World
Luca Gardini
Rosé Sangiovese that enhances all the freshness of the grape. It offers hints of wild strawberries and currants to the nose, with hints of lavender and red basil. The volume supports the acid notes and a slight tannicity on the palate. Salty touches in closing.
Pian del Prete all the potential of the Tuscan grape par excellence, Sangiovese.
Rosé Sangiovese comes from grapes harvested in mid-September, which are softly pressed and then vinified in steel at a controlled temperature, 12 and 16 ° C, followed by some bâtonnage and aging, again in steel.
Soft pink in color with purple hues, the wine opens on the nose with a fruity bouquet reminiscent of strawberries, cherries, mandarin and pink grapefruit, as well as final notes of aromatic herbs. The sip is enveloping and fragrant, well balanced between acidity and flavor.
Excellent to accompany salami-based appetizers, fresh cheeses, seafood risottos, grilled white meats with battered vegetables.
other recommendations
You may also be interested in