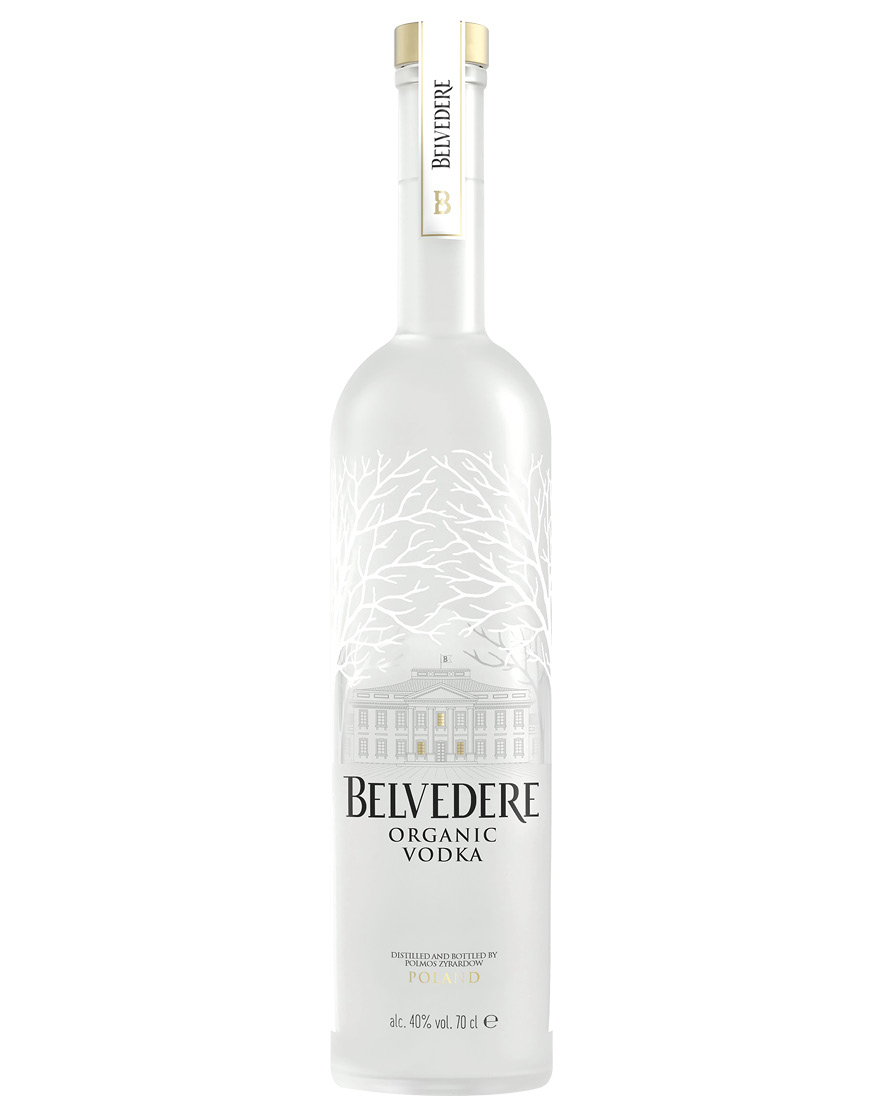 (*) This product is not available for shipping to Netherlands, Belgium, Sweden, United Kingdom, Spain
full name
Vodka Belvedere
ingredients
Dankowski rye 100%
taste
Vanilla, Almond, Cream, Custard
Vodka Belvedere
per bottle (0,7 ℓ)
49.43
€/ℓ
incl. VAT and taxes
Availability
In stock
Order within 1 hour and 7 minutes for delivery by Tuesday, September 26th.
Description
Belvedere Vodka was the first luxury vodka ever produced in the world. It is made exclusively from Dankowski rye from a single estate in Zyrardów, Poland, and is the result of a tradition that has continued for over 6 centuries in the production of this distillate. Obtained in four stages of distillation, so as to guarantee a perfect balance of its purity with character, it manages to express in a distinct and authentic way the aroma of the starting cereal.
In its process, in addition to locally obtained rye, it uses only pure water extracted from the Zyrardów artesian wells and is completely free of any additives, including sugar, therefore it can bear the Polska Wódka appellation.
Transparent and crystalline at the sight, it brings to the nose a light vanilla scent together with soft cream notes. On the palate, it is full and round, with a pleasantly rich and velvety texture that is enriched with elegant hints of white pepper. The finish is persistent, with hints of almond and cream.
It is perfect for preparing cocktails such as Martini or Classic Belvedere Sour.
The name Belvedere derives from the presidential palace in Warsaw, Belweder, which can be seen illustrated on all the labels in the range.
other recommendations
You may also be interested in