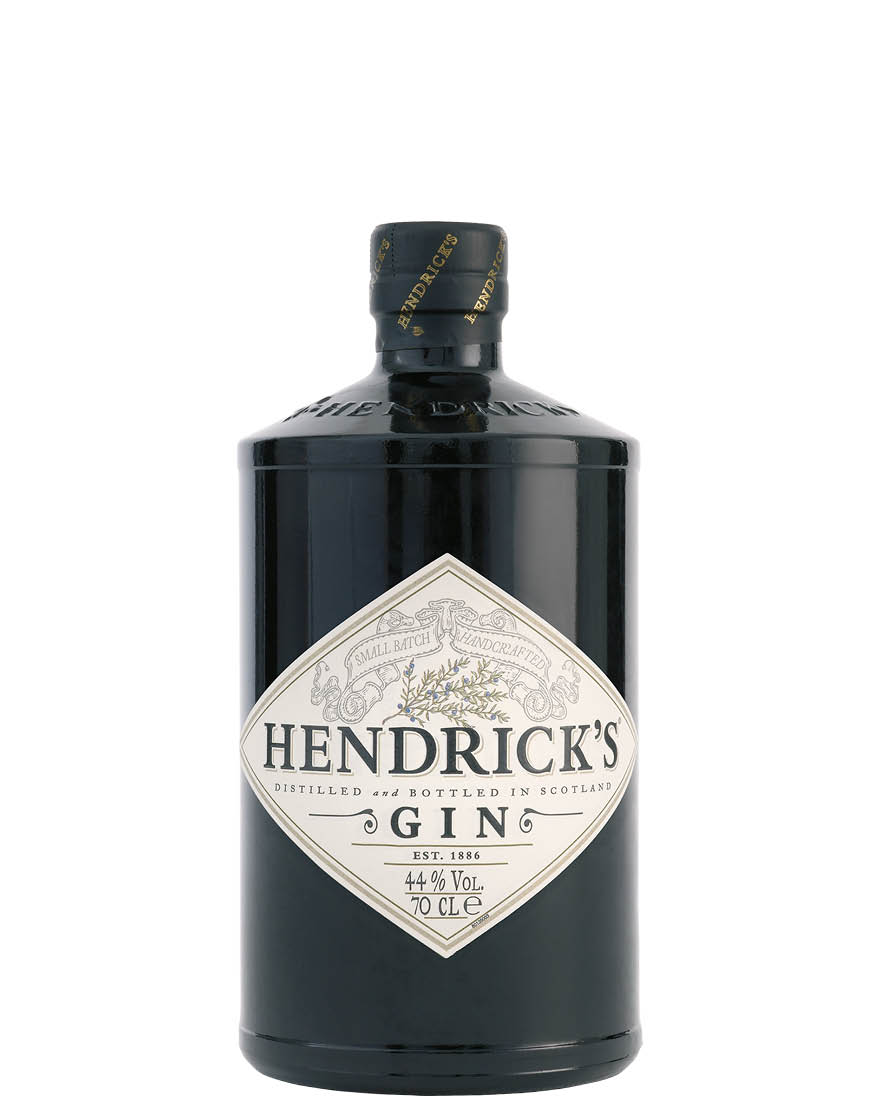 (*) This product is not available for shipping to Germany, Netherlands, Belgium, Sweden, Finland, United Kingdom, Switzerland, Spain
ingredients
Yarrow, Coriander, Juniper, Chamomile, Cumin seeds, Cubeberries, Elderberry flower, Orange peel, Lemon peel, Angelica root and iris, Damascus rose petals, Cucumber
taste
Floral notes, Citrus, Juniper, Black pepper
Gin Hendrick's
Hendrick's
per bottle (0,7 ℓ)
48.14
€/ℓ
Incl. VAT and taxes
Tasting moment
Cocktail, for meditation
Availability
Arriving soon products
Order within 23 hours and 17 minutes for delivery by Wednesday, June 14th.
Description
Hendrick's Gin of the Girvan Distillery is a gin produced in small batches in the Ayrshire region of Scotland, distilled in ancient stills and characterized by an unusual blend, consisting of 11 botanical species, some classic but others absolutely extravagant for the category: yarrow , coriander, juniper, chamomile, cumin seeds, cubebe berries, elderflower, orange peel, lemon zest, angelica and iris root, damask rose petals and cucumber.
Transparent in color, Hendrick's Gin opens to the nose with floral and citrus notes, enriched with characteristic hints of juniper and black pepper. On the palate it is round and balanced, pleasantly fresh and intense, with evident hints of cucumber and rose.
Served icically with tonic water and the typical slice of cucumber, this gin lends itself to being tasted on its own thanks to its unusual and unique characteristics.
other recommendations
You may also be interested in