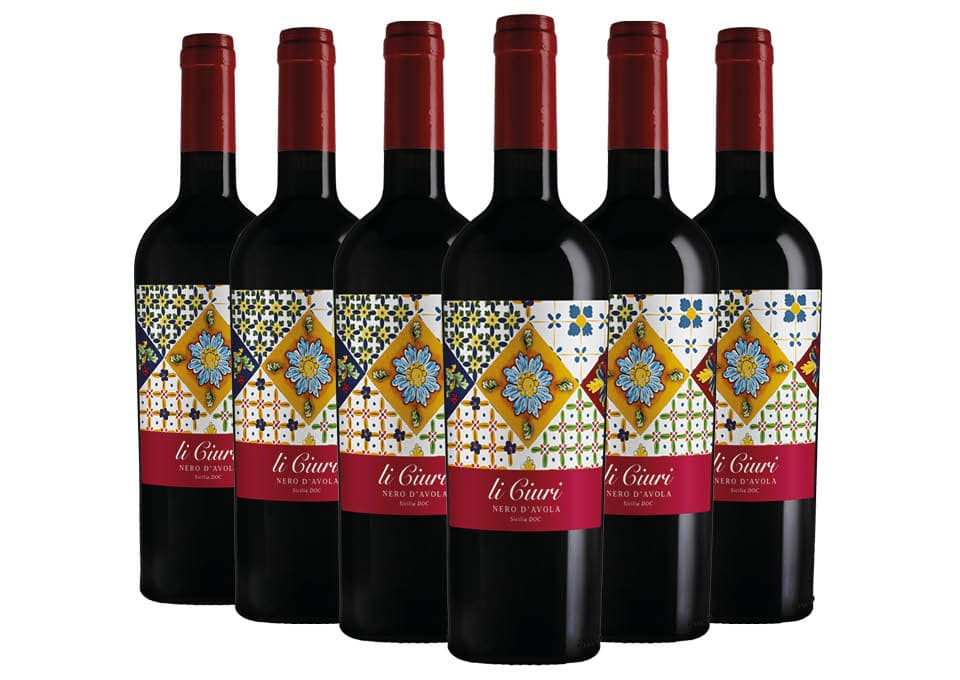 Sicilia Nero d'Avola DOC 2020
6 0,75 ℓ bottles
76 €
36
€
(8 €/L)
Incl. VAT and taxes
Availability
This product is not available

Description
A riot of colors that are enhanced in a colorful mosaic, "Li Ciuri", the flowers, in the Sicilian dialect, represent a tribute to the terroir of origin, both in the label that recalls the majolica of Caltagirone, both in the name, which weaves a authentic bond with Sicily.
Nero d'Avola Li Ciuri is a wine that originates in Western Sicily, in the immediate vicinity of Trapani. The harvest of its grapes is strictly manual and is carried out in the first ten days of September. The grapes, arrived in the cellar, are subjected to the destemming process and then gently pressed. It follows the maceration at controlled temperature and the refinement, lasting 3 months, in bottle.
Its intense ruby red color shines in the glass, with reflections that tend to purple. On the nose it expresses subtle hints of wild blackberries, cherries, currants and blueberries, which blend admirably with its peppery notes and cloves. On the palate it is broad, soft, velvety and closes in a finish of pleasant persistence.
It is the ideal wine to accompany second courses with meat and aged cheeses.