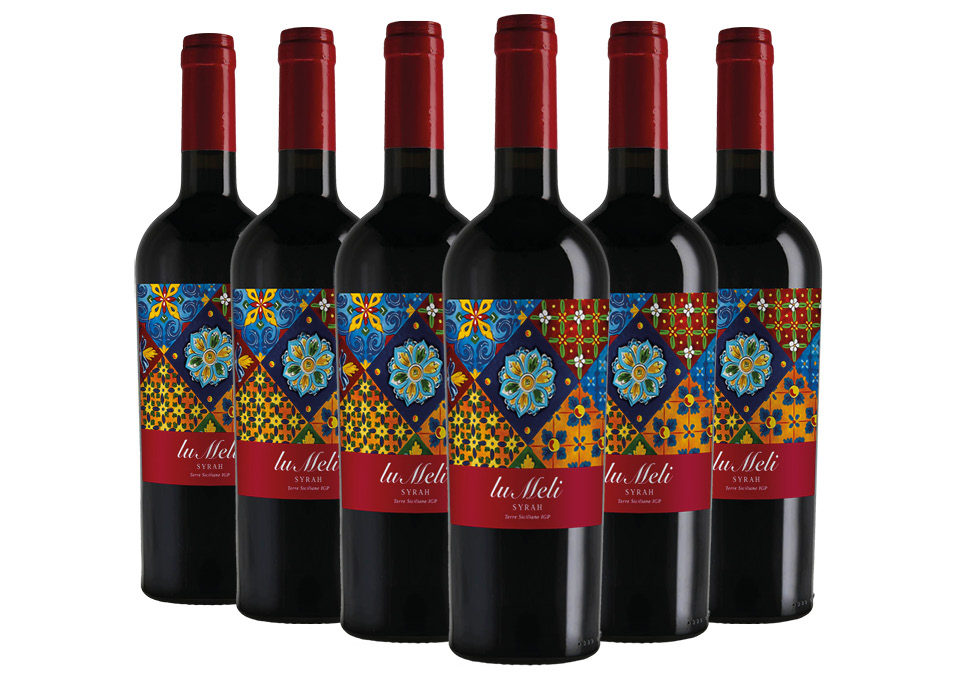 awards
other vintages awards
full name
Terre Siciliane IGT Syrah con Leggero Appassimento Lu Meli 2021 Li Ciuri
appellation
Terre Siciliane
aromas
Wild berries, Honey, Currant
Sulfites
Contains sulfites
Terre Siciliane IGT Syrah con Leggero Appassimento Lu Meli 2021 Li Ciuri
per box (6x0,75 ℓ)
13.87
€/ℓ
incl. VAT and taxes
Ideal with
Aged cheeses, First courses, Grilled red meat
Availability
In stock
Order now to receive it by Wednesday, September 27th.
Description
A riot of colours that are enhanced in a colourful mosaic, "Li Ciuri", the flowers, in the Sicilian dialect, represent a tribute to the terroir of origin, both in the label that recalls the majolica of Caltagirone, both in the name, which weaves an authentic bond with Sicily. Syrah Li Ciuri is a wine that originates in Western Sicily, in the immediate vicinity of Trapani.
Obtained from Syrah grapes, the harvest of the bunches, strictly manual, is carried out in the third decade of August. The grapes, arrived in the cellar, are subjected to the destemming process and then slightly pressed. Maceration at controlled temperature follows; once fermentation is complete, the wine stays in steel vats until bottling and completes its maturation in the bottle.
The name, "Lu Meli", evokes the intense taste of an enveloping and sweet wine with pleasant honey aromas. It shines in the glass with its intense red colour, while the nose releases pleasant hints of honey, accompanied by fruity notes such as plum, black cherry, black currant, blueberry and blackberry. On the palate it is soft, floating, with a long and persistent finish.
It is a wine that goes well with grilled, stewed or stewed red meat, as well as lamb, wild boar and game. Its softness makes it more suitable to marry aged cheeses such as Piacentinu Ennese.
other recommendations
You may also be interested in