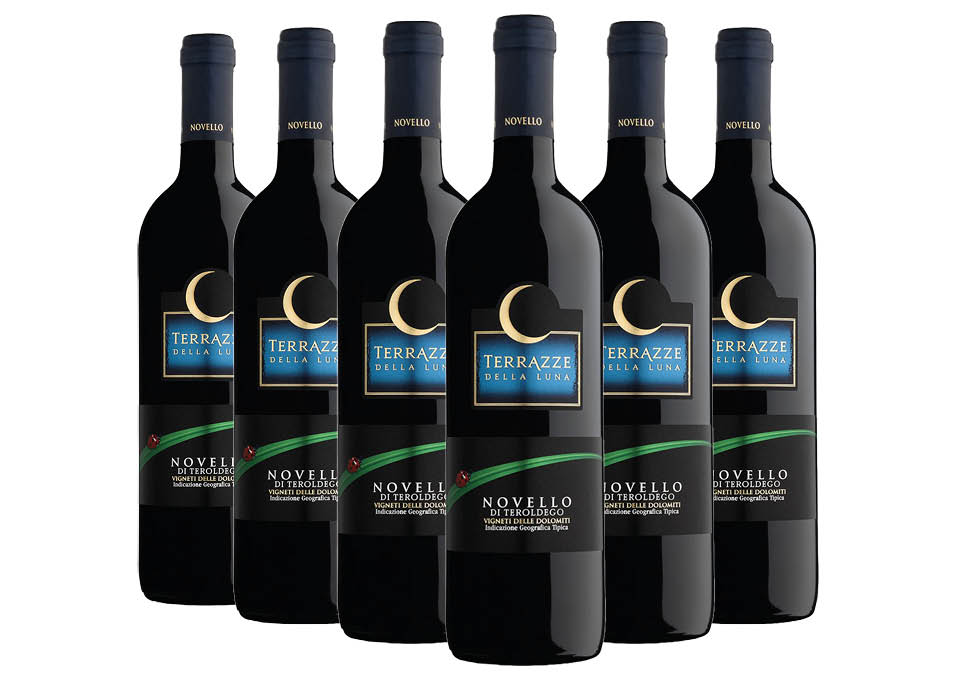 Vigneti delle Dolomiti Teroldego Novello IGT Terrazze della Luna 2021
6 0,75 ℓ bottles
35,40
€
(7,87 €/L)
Incl. VAT and taxes
Availability
This product is not available

Description
Terrazze della Luna is the name of the new wine from the Cavit winery, a red wine available for consumption already one month after the harvest, obtained from the grape that is best suited to this type of processing: the Teroldego harvested in the Campo Rotaliano area, in Trentino.
The resistant skin of this vine allows to preserve the integrity of the berries during the carbonic maceration phase of whole grapes. In this way it is possible to maintain the fruity and fresh scent typical of this type. After fermentation, the wine is sent for a short refinement in steel and then bottled.
It has a lively and brilliant ruby red color. The scent is markedly fruity, with predominant notes of wild berries and raspberry. The taste is fresh and harmonious, pleasant and delicate.
Perfect with pasta dishes with mushroom sauce, it is excellent with roasted meats and aged cheeses. Try it in combination with castagnaccio.